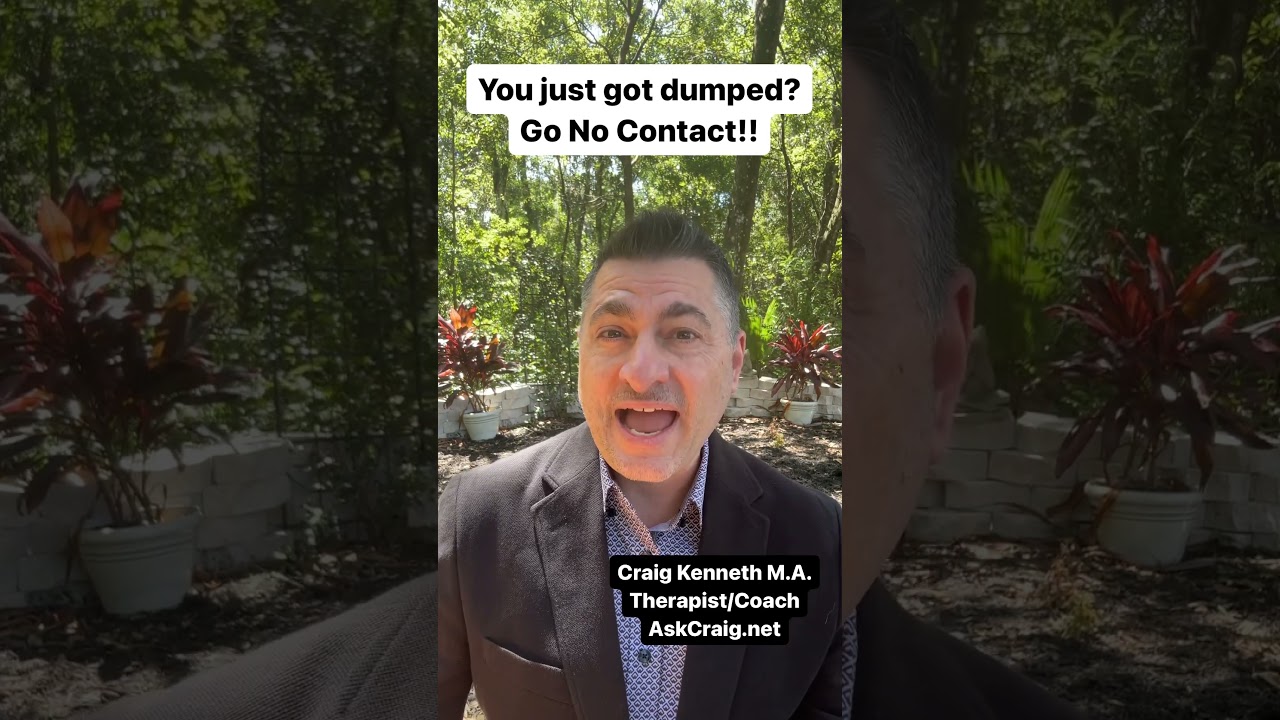 Are you currently going through a breakup and feeling overwhelmed? Do you find yourself constantly checking your ex's social media profiles or reaching out to them, hoping for reconciliation? It may be time to consider implementing the no contact rule, and let me tell you, it's crucial for your healing process. In this blog post, we will delve into the importance of implementing no contact after a breakup and how it can help you regain control, heal, and ultimately move on to a brighter future. So, if you're ready to take charge of your emotions and embrace the power of distance, keep reading. This is an essential step in your journey towards personal growth and emotional well-being.
---
The Importance of Implementing No Contact after a Breakup
Introduction
Going through a breakup can be an emotionally challenging experience. It's natural to want to cling to the comfort of the past, especially if you're the one who got dumped. However, implementing a period of no contact after a breakup can be crucial for your emotional healing and personal growth. In this article, we will explore the significance and benefits of practicing no contact post-breakup, and why it's essential for moving forward in a healthy manner.
What is No Contact and Why is it Important?
No contact refers to cutting off all communication with your ex-partner after the end of a relationship. It involves abstaining from calling, texting, emailing, or engaging with them on social media. Though it may seem difficult initially, embracing no contact is essential for several reasons:
Space for Emotional Healing: Implementing no contact provides a much-needed space for both partners to heal emotionally. It allows you to process your own emotions without the constant reminder of your ex-partner's presence.

Break the Cycle of Dependency: Staying in contact with your ex can foster feelings of dependency and prevent you from moving on. No contact enables you to gain independence and self-reliance, which are crucial for personal growth.

Create Clarity and Perspective: Stepping back from the situation allows you to gain a clearer perspective on the relationship's dynamics and identify areas that may need improvement. It gives you the opportunity to reflect on your own contributions and learn from the experience.

Prevent Unhealthy Interactions: In the aftermath of a breakup, emotions can be high, leading to potential arguments, hurtful words, and regrettable actions. No contact prevents such interactions, minimizing additional emotional harm.

Facilitate Objective Decision Making: By distancing yourself from the relationship, you can make more objective decisions regarding your future. Without the clouded judgment of emotions, you can evaluate whether the relationship was truly healthy and if getting back together is in your best interest.
FAQs about Implementing No Contact
1. How long should the no contact period last?
The duration of the no contact period depends on various factors, including the length of the relationship and the intensity of emotions involved. Generally, experts recommend a period of at least 30 days but may extend up to three months or more. It's crucial to listen to your own needs and give yourself the necessary time to heal.
2. What if my ex reaches out during the no contact period?
If your ex reaches out during the no contact period, it's important to stay committed to the process. It's recommended to politely let them know that you need space and time to heal and that you will reach out when you're ready. Remember to prioritize your own emotional well-being.
3. Can I remain friends with my ex after the no contact period?
While it's possible to be friends with an ex after a period of no contact, it's essential to evaluate the motives behind wanting to maintain a friendship. Ensure that both parties have truly moved on and that there are no lingering romantic feelings. Proceed with caution and consider professional guidance if needed.
4. What if I see my ex in public during the no contact period?
Running into your ex while implementing no contact can be uncomfortable and challenging. It's important to remain composed and avoid engaging in lengthy conversations. A simple nod or polite greeting is sufficient. If the encounter becomes too overwhelming, it's acceptable to excuse yourself and leave.
5. How can I fill the void left by the absence of my ex?
Filling the void left by the absence of your ex is an essential part of the healing process. Focus on self-improvement, engage in activities that bring you joy, reconnect with friends and family, take up new hobbies, or invest time in personal development. Surrounding yourself with positivity and self-care will aid in your emotional recovery.
Conclusion
Implementing no contact after a breakup is not an easy task, but it is an essential step towards healing and personal growth. By creating space for emotional healing, breaking the cycle of dependency, gaining clarity and perspective, preventing unhealthy interactions, and facilitating objective decision making, you are giving yourself the best chance to move forward in a healthy and fulfilling manner.
FAQs After The Conclusion
How long should the no contact period last?
What if my ex reaches out during the no contact period?
Can I remain friends with my ex after the no contact period?
What if I see my ex in public during the no contact period?
How can I fill the void left by the absence of my ex?